Flight AL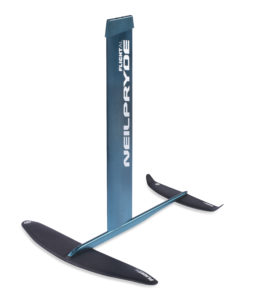 PERFORMANCE FREERIDE HYBRID FOIL
Top Plate, Deep Tuttle & Power Box
---
One Size: 73 cm
---
The Flight AL is our accessible high-performance freeride foil for real world sailors. It is less intimidating than full carbon foils and still delivers exceptional speed in a wide wind range.
Compatible with high performance freeride, and pure specialized foil boards, the FLIGHT AL not only offers great lift, stability and control, but is even faster than many other full carbon foils in the market.
Glide Wind (DT)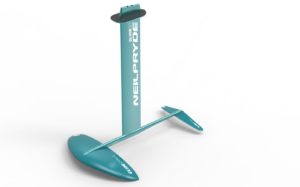 FREEMOVE HYBRID FOIL
Powerbox & Deep Tuttle
---
Medium: 75 cm
Small: 64 cm
---
GLIDE WIND is the friendly, easy-cruising and carving foil, also suitable for wave riding and basic freestyle moves. Ever dreamed about foiling but felt that it might be too dangerous or difficult? GLIDE WIND is the perfect tool to get you into foiling. The lowest possible speed is required to take-off allowing first time foilers to feel safe and comfortable. This all-round foil focuses on extreme stability and early flying. It is designed with round edges on the wings for safety, and has been engineered to prevent catapults and to allow soft landings.
Flight F4 Evo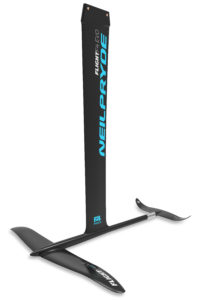 TOP OF LINE FREERACE/SLALOM FOIL
Deep Tuttle Box
---
One Size: 80 cm
---
The FLIGHT F4 EVO foil is the Formula One racing foil. With an extended fuselage length, FLIGHT F4 EVO offers improved Upwind/Downwind performance and more comfortable riding. The new tail stabilizer with a precise connection and adjustable wing angle dramatically increases stability, especially noticeable when jibing. The high-lift front carbon wing allows for early take off, great lift and generates amazing stability.